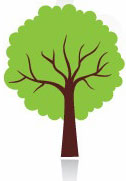 Introduction
The Company, which is a subsidiary of Golden Pharos Berhad (a company listed on the Main Board of Bursa Malaysia Securities Berhad), was established in 1973.
Pesama Timber Corporation Sdn. Bhd. ("Pesama") was previously under Terengganu State Economic Development Corporation ("TSEDC"). It became the subsidiary of Golden Pharos Berhad through a corporate restructuring exercise completed in September 1995.
Pesama is located at Kawasan Perindustrian Jakar, Chukai, Kemaman, Terengganu with an area of about 29.43 acres. We have an experienced workforce of more than 200 workers, reliable supply of raw materials from the Group's forest concessions and internationally recognised certifications for our products. We also continuously maintain the highest level of quality standards for our products and services to all our customers. Currently, its principal activities are sawmilling, moulding, kiln drying and wood treatment.